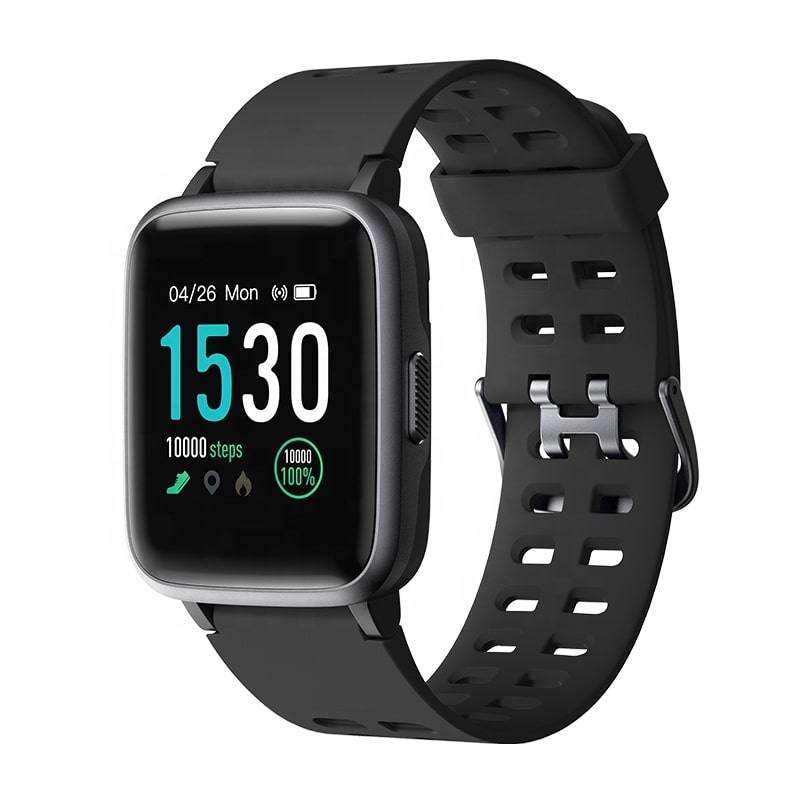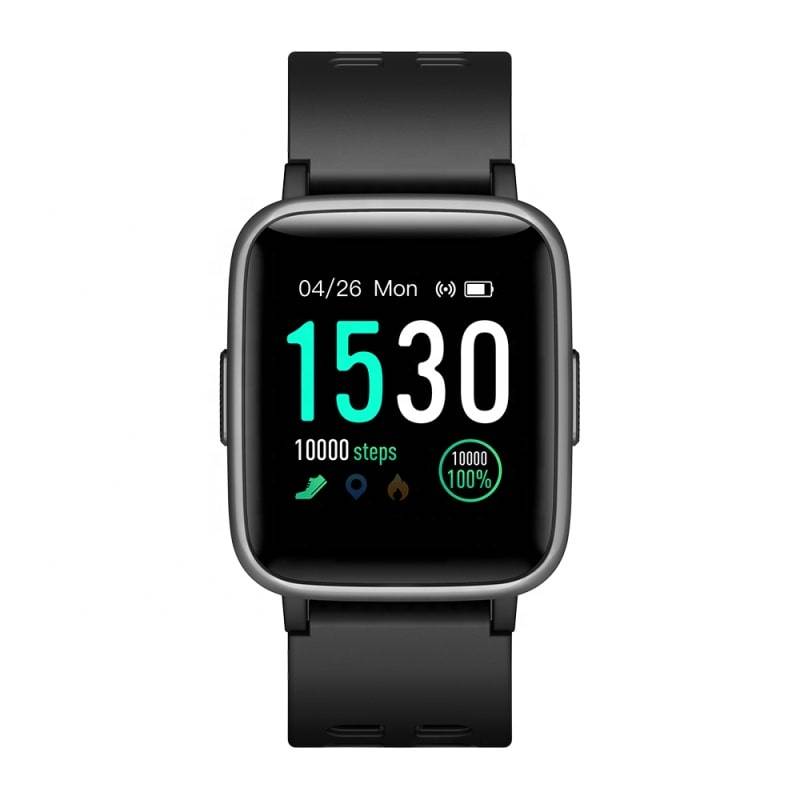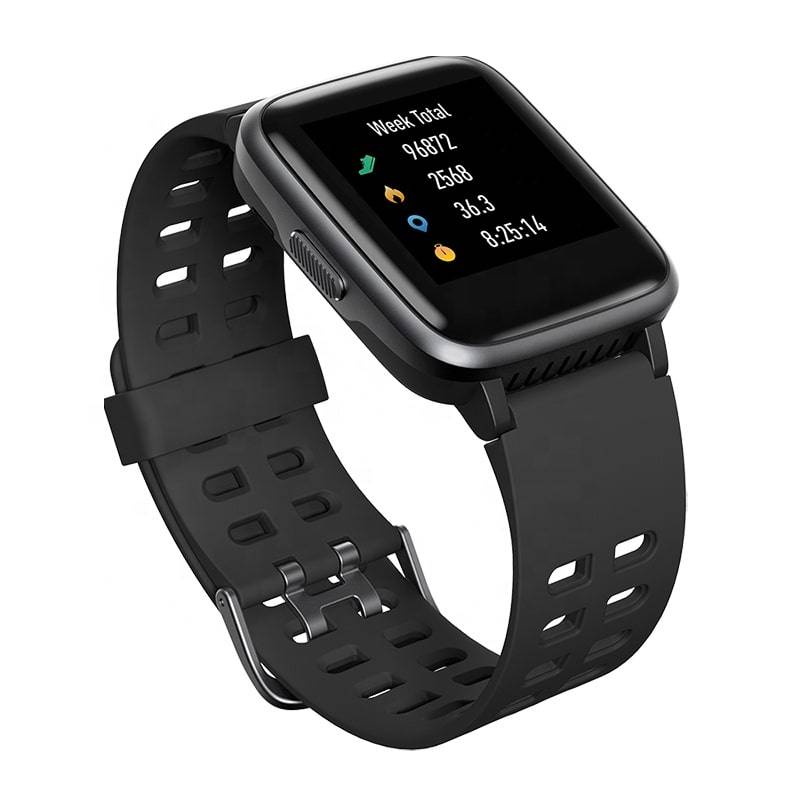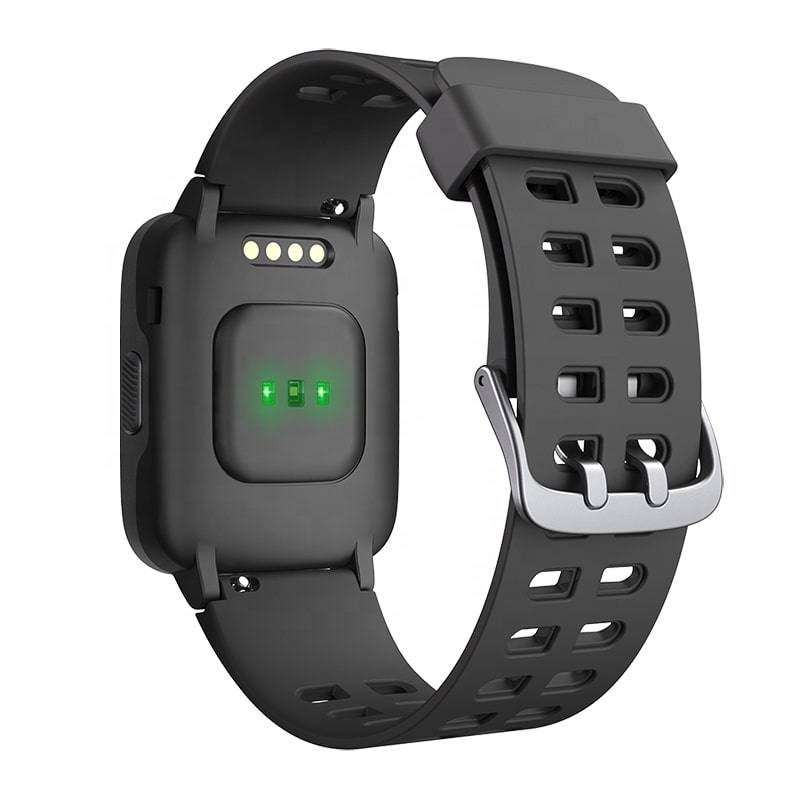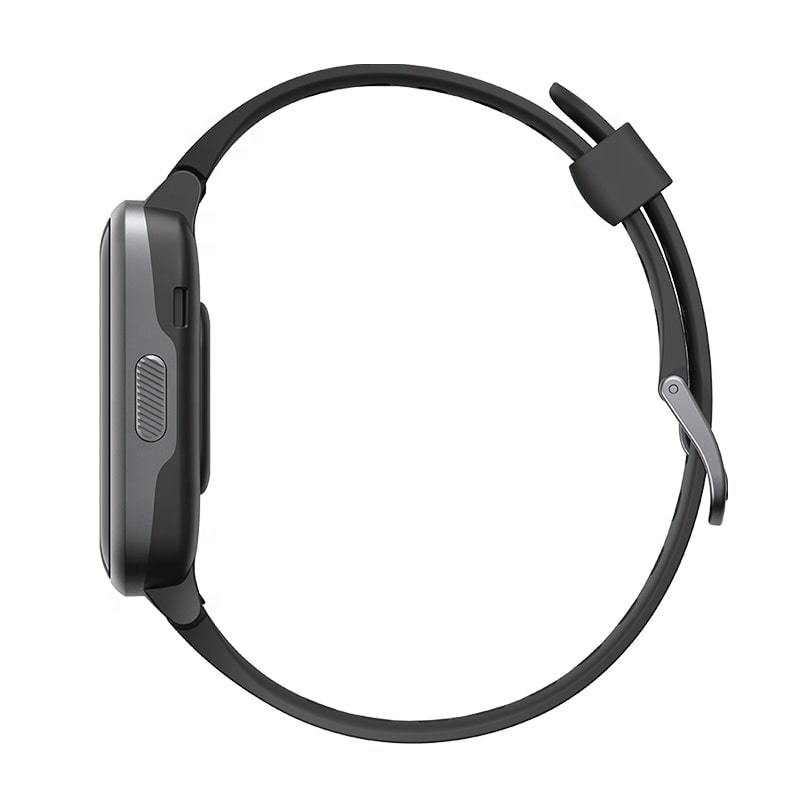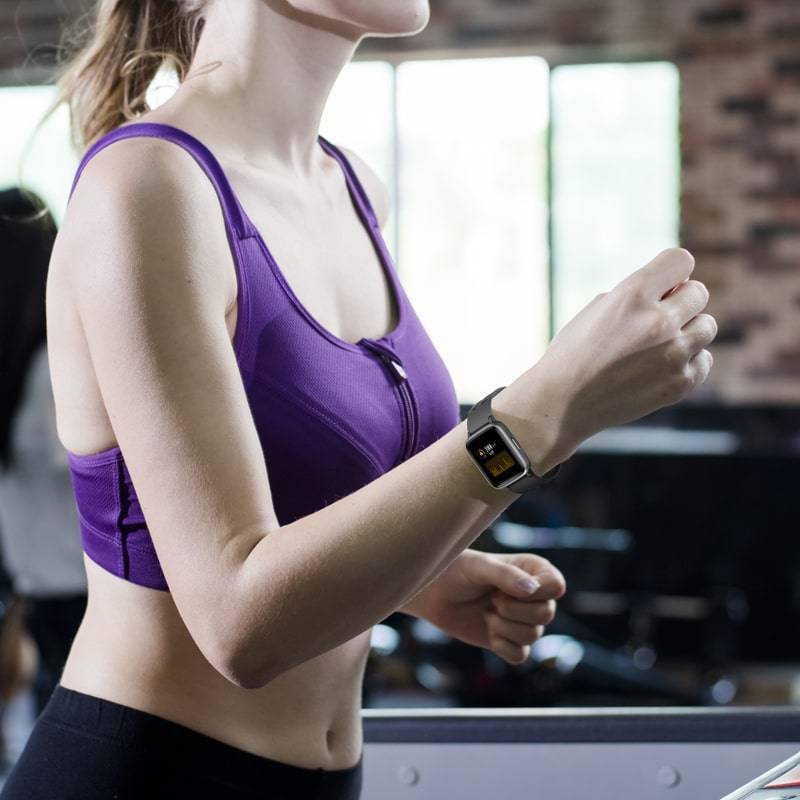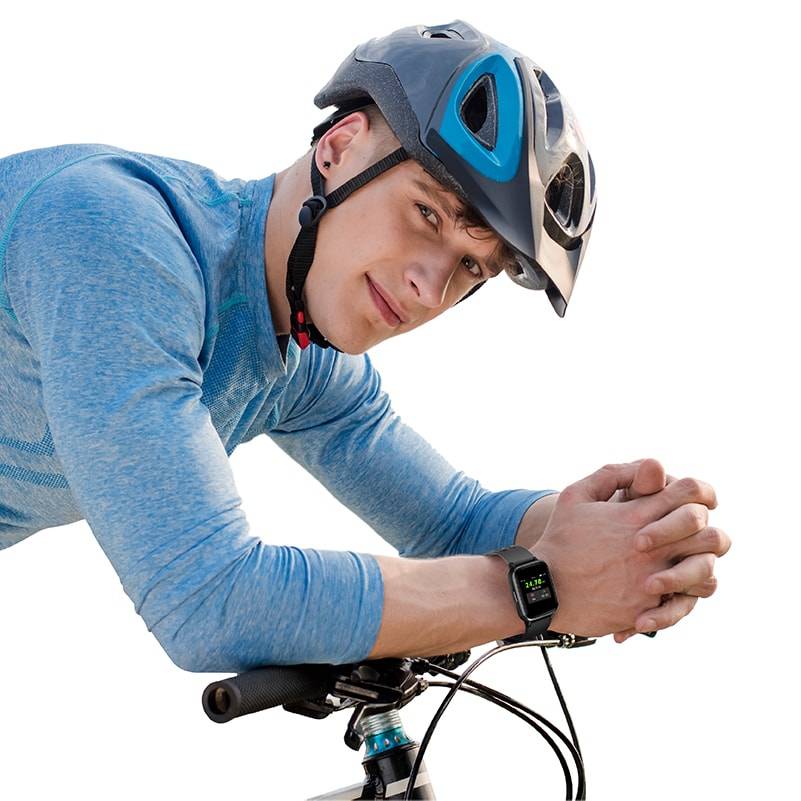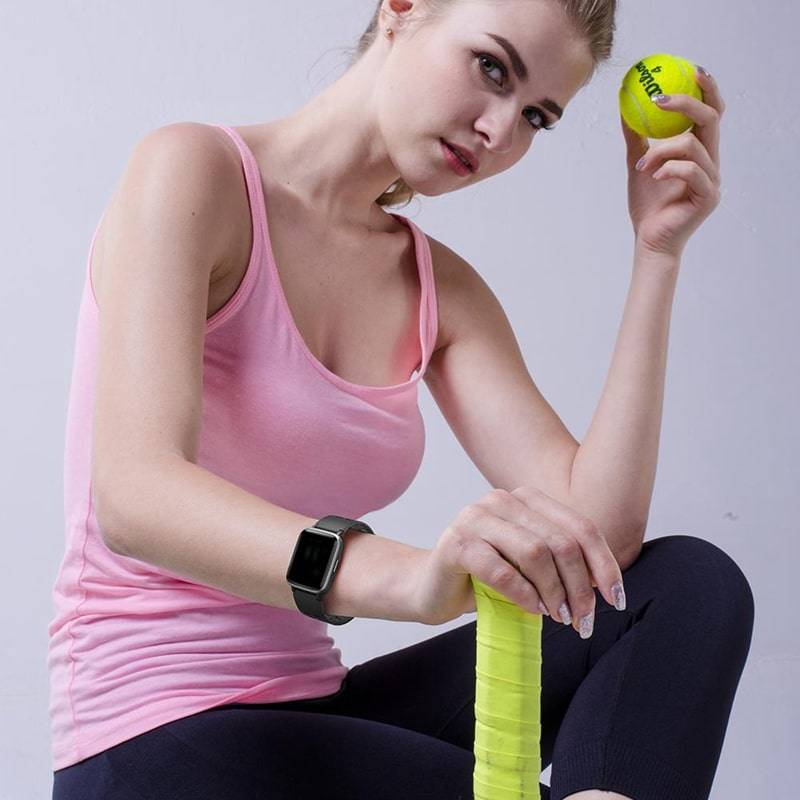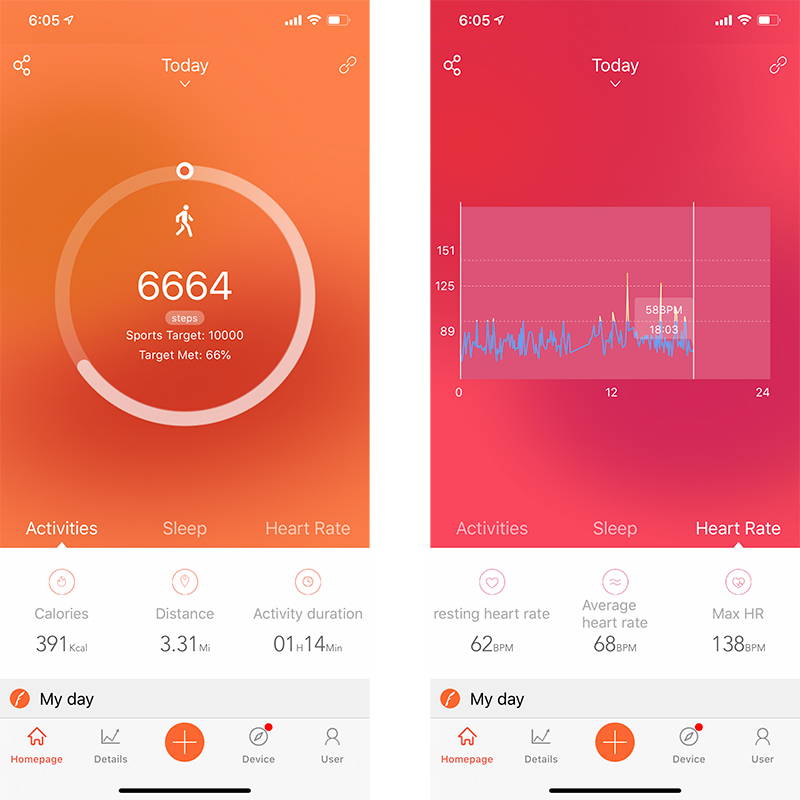 ✅ Heart Rate & Sleep Monitoring. Tracks real-time heart rate automatically & continuously and automatically tracks your sleep duration & consistency with comprehensive analysis of sleep quality data, helping you adjust yourself for a healthier lifestyle. Takes only 1-2 hours to fully charge and lasts up to 15-30 days standby.
✅ All-day Activity Tracking & Breathe. Accurately record all-day activities like steps, distance, calories burned, miles walked, active minutes, sleep status and more. Stay motivated all day! Help you regulate your breathing and relax your mood.
✅ Multi-Sport Modes & Connected GPS. Connect the GPS on your cellphone can show run stats like pace and distance and record a map of your workout route. Everything you need in a tiny tracker, heart rate monitor, step counter, stopwatch, reminder, calories counter, sleep monitor, supports 14 sports modes: Walk, Run, Spinning, Cycling, Dance, Climbing, Hike, Treadmill, Workout, Tennis, Yoga, Basketball, Football, Badminton.
✅ See Calls & Messages on Your Wrist. With a High-end Mobile Phone LCD Screen, the screen intensity is brighter! Receive call, calendar, SMS and notifications (Facebook, WhatsApp, LinkedIn, Instagram, and Twitter); Vibrates to notify you of incoming calls and messages; reminds you to move after periods of inactivity and important dates, helping you stay connected, never miss the messages that matter.
✅ 100% SATISFACTION GUARANTEE. Our products are rigorously tested and made with love because we believe that you deserve the best. Not satisfied? No problem, we have a 100% satisfaction policy.

Based on 61 reviews
Write a review

Great smart watch for the money and it works perfectly with my IPHONE!
Isabel Riley 9 hours ago
This is an OUTSTANDING Smart Watch that works very well with the IPHONE app that goes along with it. It is very easy to understand. It tracks my steps, calories burned, workouts, and also can be paired with my phone to receive text or call alerts directly to my watch. It also can control the music on my iphone and it also regulates my heart rate and send all the info to the app that I can view later and share with my loved ones if I choose. The only thing I am unclear is one screen where it is a picture of the 'battery' and when you press it, it says ECO enabled. I have no clue what that means since it is not clear in the directions what that icon means. All I know is when I activate ECO Enabled, then I can't swipe to the other screens on the watch. It must mean that it is saving the battery life to only be used as a 'watch' and limits the interaction with the other screens. So, I don't have the ECO enabled activated since I plan on using this as a smart watch to track my steps, workouts, calories burned, etc. I would recommend this watch as an alternative to the Apple Watch if you are looking to save money and have a smaller budget to work with. A++

Full featured smartwatch unbelievable value.
Peter Burnett 23 hours ago
I purchased this smartwatch for my 16 year old son, since he needed a watch. When looking online I found many watches that were just watches and didn't have any features outside of keeping time, but were priced comparably. If you put this against any other smartwatch the performance is there for a fraction of the cost. The VeryFitPro app is easy to install and very intuitive (even for an impatient teenager to work with). All in all I can't say enough good things about this watch, I would consider buying one for myself if I didn't purchase the Skygrand update 2019 fitness tracker 3 weeks ago. Needless to say I'm quickly becoming a fan of this company and if you buy one of their products you will too!

Really great watch!
Mark Holston 2 days ago
Love this watch! Works great with my Samsung Android, it was super easy to set up. I love that you can receive text and call alerts, that way I don't have to continuously look at my phone to for notifications. You can even decline calls right from the watch! I wasn't really in the market for a smart watch, but when I saw this one priced very similarly to regular watches I decided to give it a try. I'm so glad I did! I also love that it tracks steps, heart rate, etc. So much easier than having to rely on your phone to do that! I don't regret this purchase at all!

Nice and comfortable
Kimberly Fowler 3 days ago
I am extremely happy with this watch. I need a watch for work but also to keep track of my steps. The app is so easy to use and sinc up with the watch. I love how it keeps track of everything and is super comfortable even for my small wrist.

This Spade & Co Watch has more features than I expected!
Ken Clarson 5 days ago
I bought this Spade & Co smartwatch because I trusted their quality from last year's model. I wanted a more bold looking smartwatch and that's what I got! I ordered the red strap and combined with the wider, brighter screen have been encouraging toward my journey to a stronger self. I'm walking more now and I love that I can see clearly how many steps I'm taking. It even measures my heart rate. I love that it is waterproof and it was put to the test when I went on vacation and swam in the pool. My girlfriend wants one now also! We walk together 2x's a week together and I'm feeling a difference. I'm trying to lead a less sedate life and when I'm sitting too long a feel that little buzz reminder to get moving! I'm not even a techie yet unboxing it and following the instructions were not too challenging. I hooked it up to my charger and downloaded the app. I liked how easy it was to make this smartwatch sync to my phone and allowing me to see exactly how I'm progressing. I wear it to bed and it even analyzes my sleep pattern so I know the next day that the coffee I had later last night did affect my deep sleep and I'm changing even those habits. There are many great features i.e it can check simple text messages but that's not why I bought it even though that's a plus. Spade & Co you've done it again with an even greater product. I can't express enough how vivid the screen is so that even when I'm not wearing my glasses I'm able to see the face clearly. PS The lightweight band is perfect!