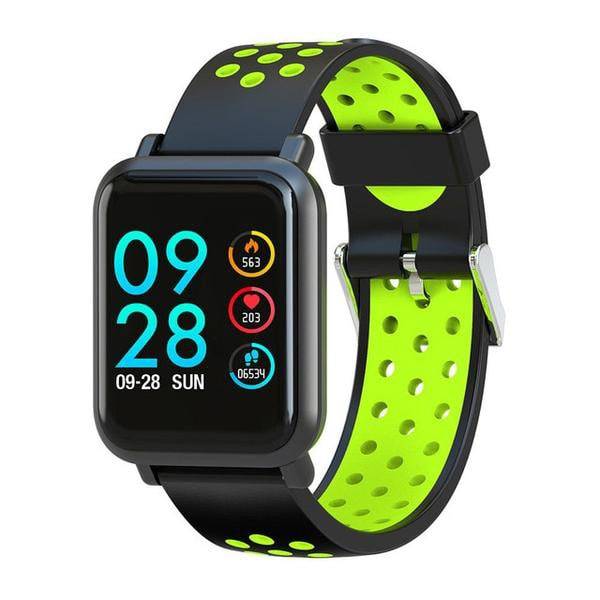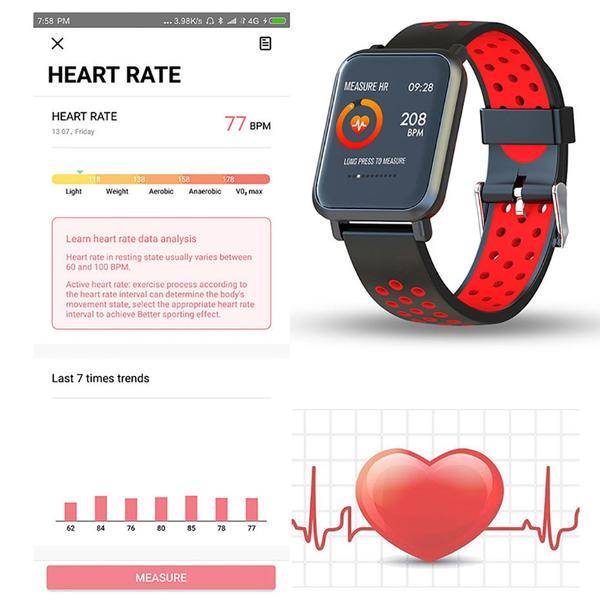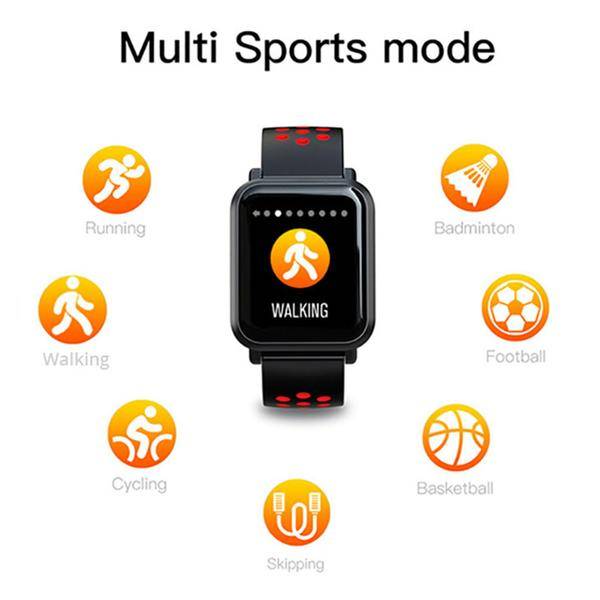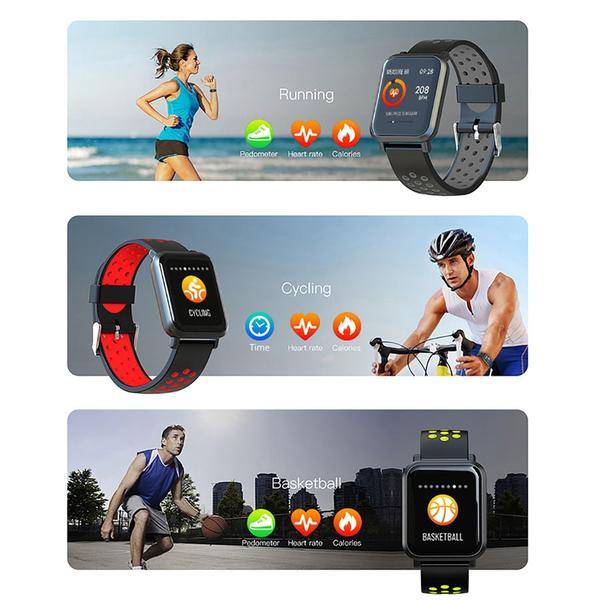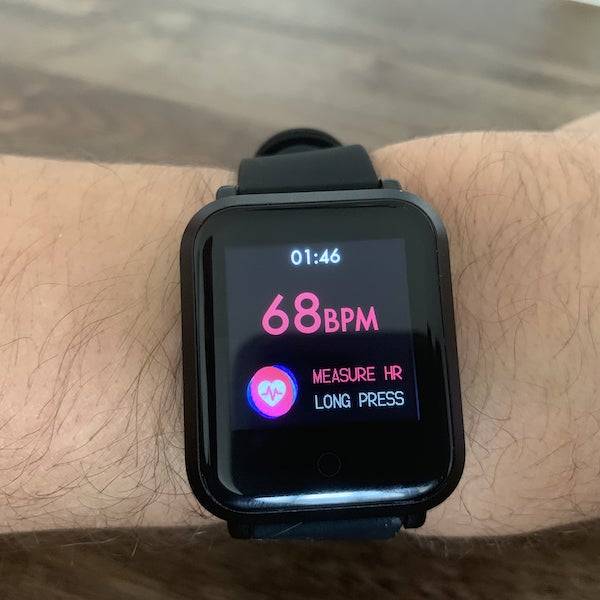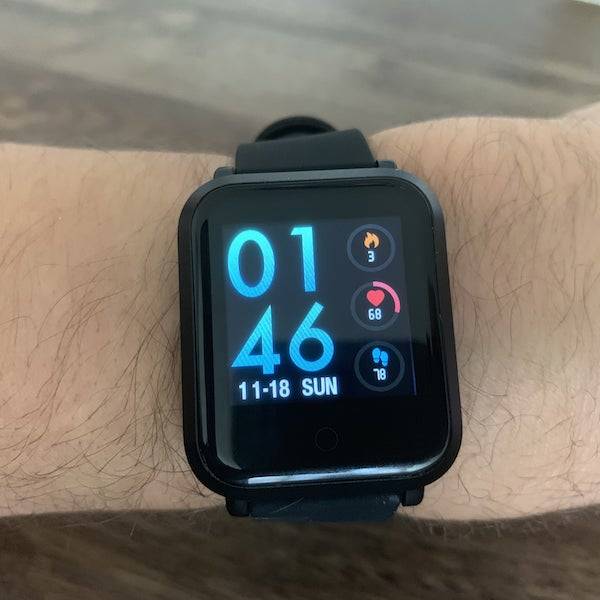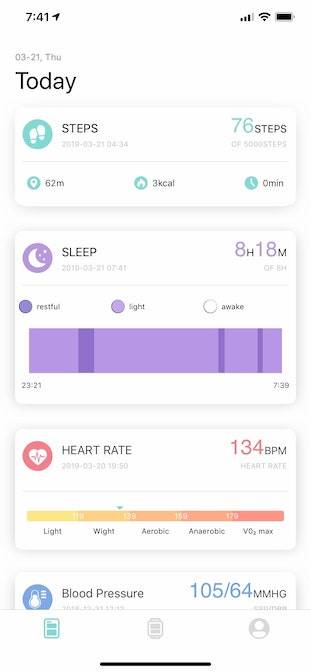 Case Size: Length 42mm (1.65 inches), Width 35mm (1.38 inches), Thickness 9.8mm (0.38 inches).
Band Size: S/M & M/L. Fits 140–220mm wrists.
Look as Good as You Feel: this smartwatch is designed to be worn as an extension of your personal style. Weighing only 2oz (58g), and with a bright, OLED 1.3" display, the smartwatch can be worn all day.
Go the Distance: Use this smartwatch for up to 30 days on a single 2.5-hour charge.
Don't Miss a Beat: Optical heart rate monitoring allows you to accurately track in real-time your steps taken, distance traveled, calories burned, and quality of sleep. Special sport modes (running, basketball, cycling, etc.) give you even more detailed insights into your most frequent activities.
Be in the Know: The perfect companion to keep you organized and productive all day long. Receive SMS messages and alerts for Facebook, Twitter, WhatsApp, LinkedIn, Snap, Slack, weather forecasts, and other mobile apps. You get also notified when you get an incoming call.
Compatibility: The smartwatch is compatible with Samsung devices and any other Android device (Android 4.4 and up) as well as iPhone (iOS 9.0 and up). While it is water-resistant, we don't recommend swimming or diving with it.
Including in the box: Smartwatch, band, user manual and USB charger.
Shipping & Tracking: Shortly after you place your order, you will receive an email with tracking information. Most customers in the U.S. receive their product between 9 and 15 days delivered by USPS. It may take a bit longer for other countries.
---

Based on 4,191 reviews
Write a review

Light and useful
Isabel Riley 16 minutes ago
I'm very surprised since this gave very precise readings of heart rate. Nice control to track your workout health indicators. Battery life is amazing. After 4 days it is still at 85%!

Excellent quality
Peter Burnett 31 minutes ago
I ordered this watch to check my heart rate, and was surprised how accurate it is. Plus, the battery lasts forever!

Replaced my Apple Watch Series 4
Mark Holston 58 minutes ago
After using this watch for a few days, I decided to return my new Apple Watch since it does most of the same things at a fraction of the price.


Nice Fitness Watch
Brenda Clarson 1 hour ago
Had this for about a week now, still an awesome tracker, works as it described. No issues with it. I would recommend this to family and friends!